7 Steps to Build or Renovate your DREAM HOME
High End Renovations
Interior Design
So you are thinking about building or renovating your home… It's an extremely exciting time and is undoubtedly one of the biggest projects you'll take on in your life.
With that in mind, it's not uncommon for the idea, let alone actually building or renovating to seem overwhelming. But don't fret, here at Davey Constructions we will make sure your journey with us is stress free and pleasurable!
With years of experience and dedication specialising in project management, custom built new homes, hi-end renovations and interior design, we continually strive for superior quality and excellence with every project we embark on.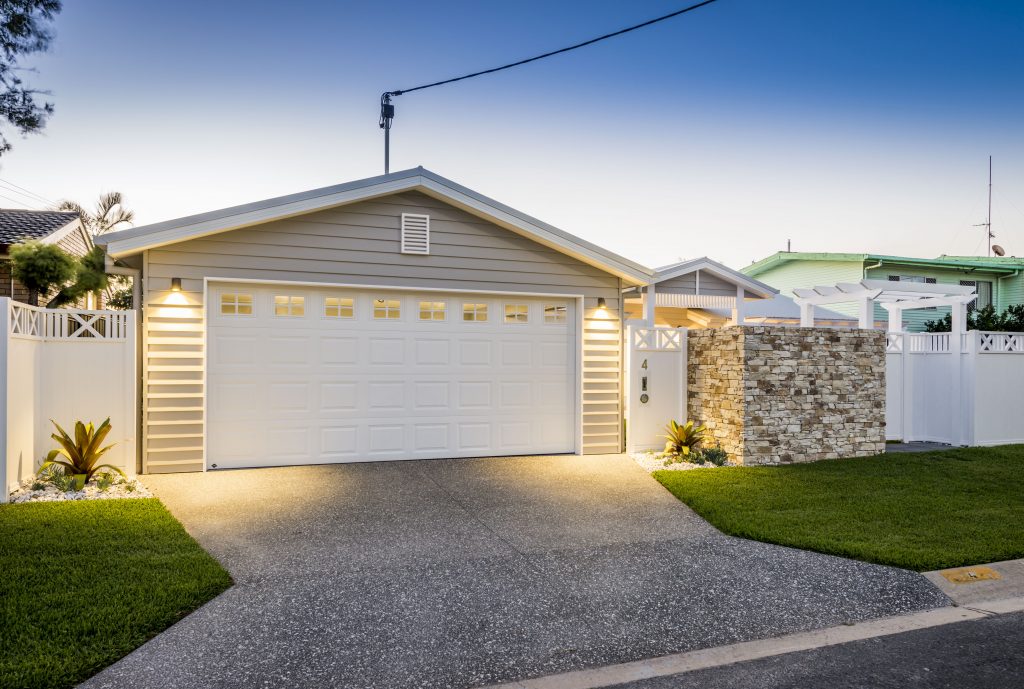 BURLEIGH HEADS RENOVATION 2
To give you an idea of the processes in action when building or renovating your dream home, we'll take you through the journey of one of our favourite builds of 2018, our Hamptons Inspired Burleigh Heads Renovation Project. Just like owners Narelle & David Bishara, you'll be well-informed and 100% comfortable through every stage of the amazing journey that is creating your dream home.
STEP 1 – THINKING TIME
Like any great plan, you'll want to spend time figuring out what you envision your dream home to be. Whether it's open planned spaces, highly functional areas, architecturally designed features, or a certain style of house, it's great to go over this with your partner to ensure you're both on the same page. Creating mood boards, saving pictures in Pinterest or links featuring houses that you like is a great way to keep track of all your inspirations. From floor layouts, colour schemes, right down to materials used, the more information you collect will help in creating and designing your dream home.
For Narelle & David, they knew they wanted to add a 2-bedroom self-contained granny flat to their 70's style Burleigh beach house. As this was their first major project with no previous experience in home renovation, they came to Davey Construction seeking help to make their dreams and visions into reality. When showing us some inspiration on what they loved, we were able to come up with the ideas for their Hamptons Inspired home renovation!
STEP 2 – INITIAL CONSULTATION
This is where we take a deep dive into all the inspirations and visions you have for your project. Here, you will also be able to discuss with our team your budget, needs and desires of the build and explore features, options, and upgrades that will become the foundation for your new and luxurious lifestyle.
With years of experience, we'll help inform and educate you on the process of building a new home or completing your dream renovation. For the Burleigh Project, Narelle and David had plans created for the renovation but came to Davey Construction for our wealth of knowledge regarding interior design, styling, and meticulous attention to detail on the construction side of things. This provided Narelle and David great comfort that the finished product would exceed their highest expectations.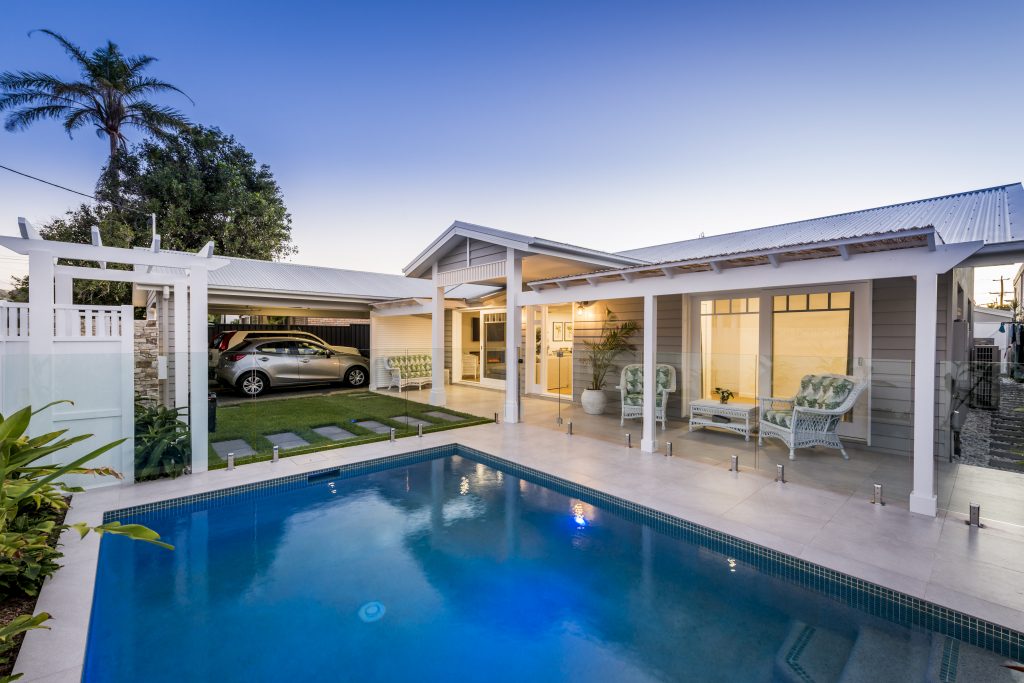 STEP 3 – ESTIMATING AND QUOTING
As expected, there's a lot of different elements that go into building a house. It involves countless trades, including builders, plumbers, electricians, plasterers, waterproofers, tilers, cabinet makers, concreters; the list goes on. At the estimating and quoting stage of the building process, all of the labour associated with these trades, along with materials and design feature costs are estimated by us. The process generally takes three to four weeks where you will then receive an itemised breakdown of all the expected expenses.
Whether things are higher than expected or are coming in below your budget leaving you wiggling room, this is the point you can discuss any amendments or alterations you would like to make to the plans or scope of works before the quote is finalised.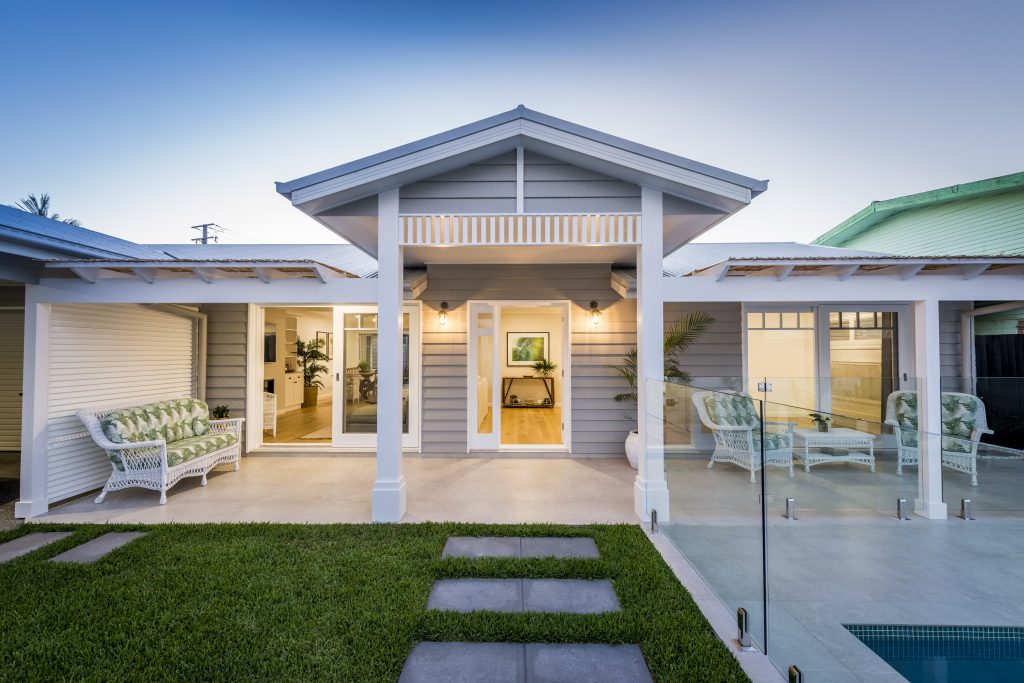 STEP 4 – PLANS AND APPROVALS
Once the drawings and plans are obtained, a certifier is engaged and plans are sent to Gold Coast City Council for approval. This is a mandatory part of the process as the build cannot commence until approval has been granted. This can be a tricky area, but rest assured Davey construction looks after this whole process so you don't have to worry about any red tape that can occasionally come up.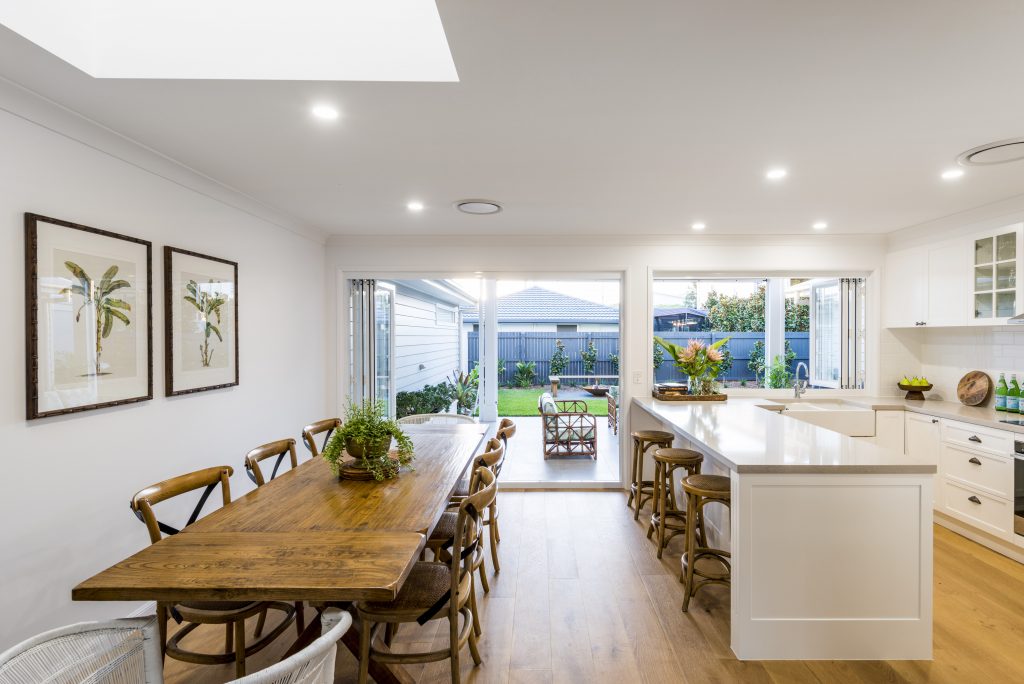 STEP 5 – CONTRACT
Once the price of the build from start to finish is agreed upon, you will be provided with information outlining the progress payment schedule, and how variations in the contract work. The start date and rough building schedule of the project is also set at this stage. Although the size and architectural features of the project greatly affect the time frame, 6-9 months is a standard time frame. At the completion of this stage, the Master Builder's contract is signed by both parties and the first deposit is paid!
STEP 6 – CONSTRUCTION – Let the building begin!
The council plans are approved, you've signed the contract, let the building begin!
For Davey Construction clients, this is one of the most exciting parts of the project. Not only will you start to see your project come to life, but you also get to work with Sarah Davey, our amazing in-house interior designer.
Sarah will help piece together all your bits of inspiration that will come together to make your dream home. From colour palette options, cabinetry design, material choices, flooring finishes to tapware selections, Sarah will present an array of selections and designs aligned to your budget. During each stage of the build, a walkthrough is done to review the scope of works and any necessary changes or requests for additional works can be made and implemented.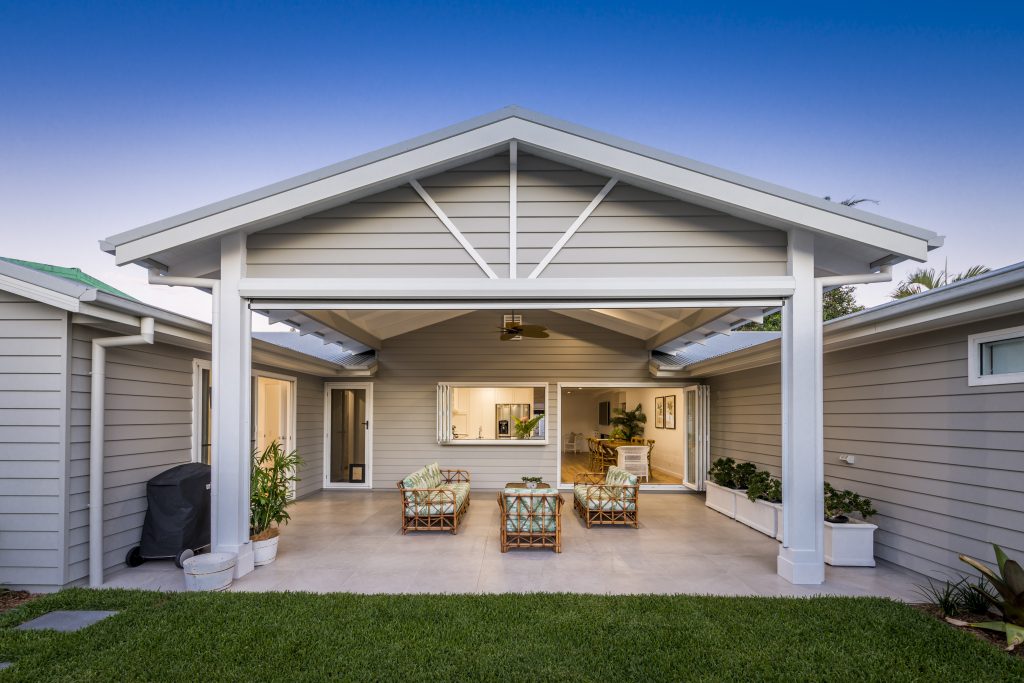 STEP 7 – HANDOVER
After months of planning, creating, coordinating and building, the day has finally arrived, and your brand-new luxury home is finished! You'll be presented with your keys, warranties, certification forms and maintenance information, as well as a special gift to help you settle in and celebrate this incredible milestone.
Needless to say, Narelle & David were absolutely thrilled with how their renovation turned out. Here's what they had to say about their journey with Davey Constructions.
"We can honestly say we feel like we struck gold selecting Davey Constructions for our project. Jared Davey stood out to us due to his reliability and friendly, relaxed manner in talking us through the building process. Once we met Sarah we knew that Davey Constructions were the builders for us.
Jared's high standards and meticulous attention to detail combined with Sarah's wealth of knowledge regarding interior design and styling ensured that the finished product, our dream home, exceeded our highest expectations.
We highly recommend Davey Constructions to anyone considering renovating or building a new home." – Narelle and David – Burleigh Heads Renovation Project 2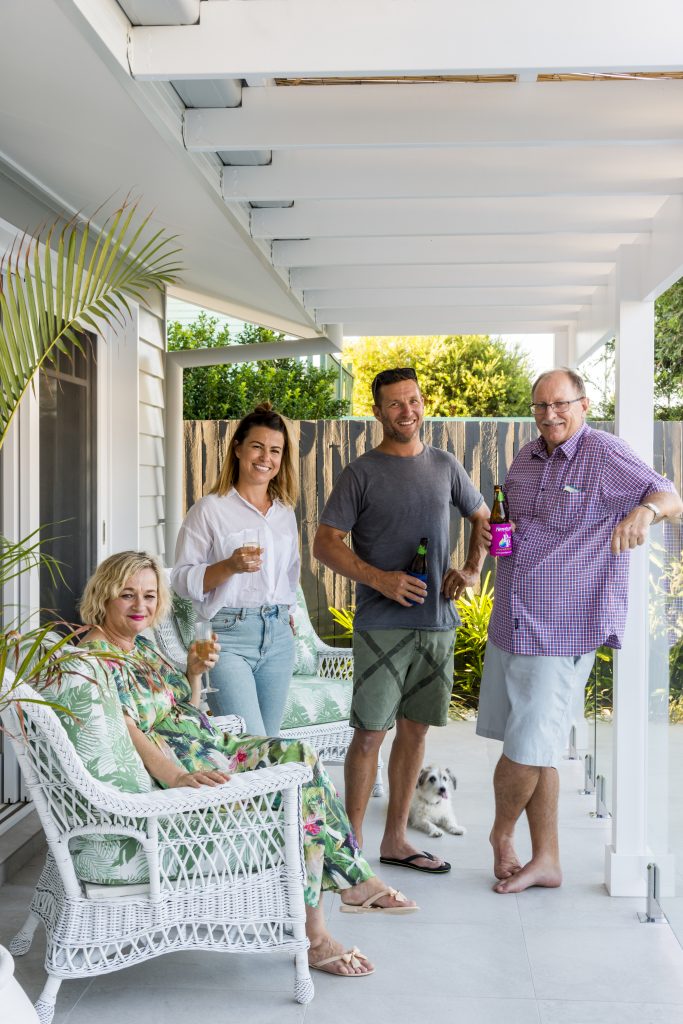 GET IN TOUCH
Whether it's a luxury build, hi-end renovation, interior design or project management, get in touch with Davey Construction today to see how we can bring your project to life.