What renovations add the most value to your property?
High End Renovations
In our experience, here are 6 home renovations that we believe will give you the biggest bang for your buck!
Whether you're renovating your property to sell, suit the changing needs of your family or ready to create your forever home, it's crucial to invest in renovations that add value to your property.
In our experience, here are 6 home renovations that we believe will give you the biggest bang for your buck!
Renovate your kitchen
The kitchen is one of the most important rooms in your house. After all, it's where everyone comes together and spends a lot of time! Therefore, a functional Kitchen is a MUST!
We spend a lot of time in our kitchens, so they need to embody a thoughtful design that suits individuals' needs and space!
Not only adding value to your home, a kitchen renovation can add value to your quality of life!
A kitchen renovation of upgrading storage, cabinetry, design, functionality and installing new appliances can do wonders! NO MORE bumping into others while you're preparing a meal! Or getting angry at that awkward corner cupboard that you can't get anything out of
There has been a vast change in kitchen design in recent times. Kitchens changed from a separate room to the loud and proud hub of a home! A space where the whole family comes to congregate, which is an ode to the resurgence of open-plan living! Knocking down a wall to make an open plan area is a great way to add value to your home.
Ask any real estate agent! It is one of the first things home buyers look at when purchasing a property. Kitchen's sell homes and renovating your kitchen is a great investment. If you create a well-equipped, spacious and well-designed kitchen you could add thousands to the value of your property.
Check out the latest trends in kitchen renovations.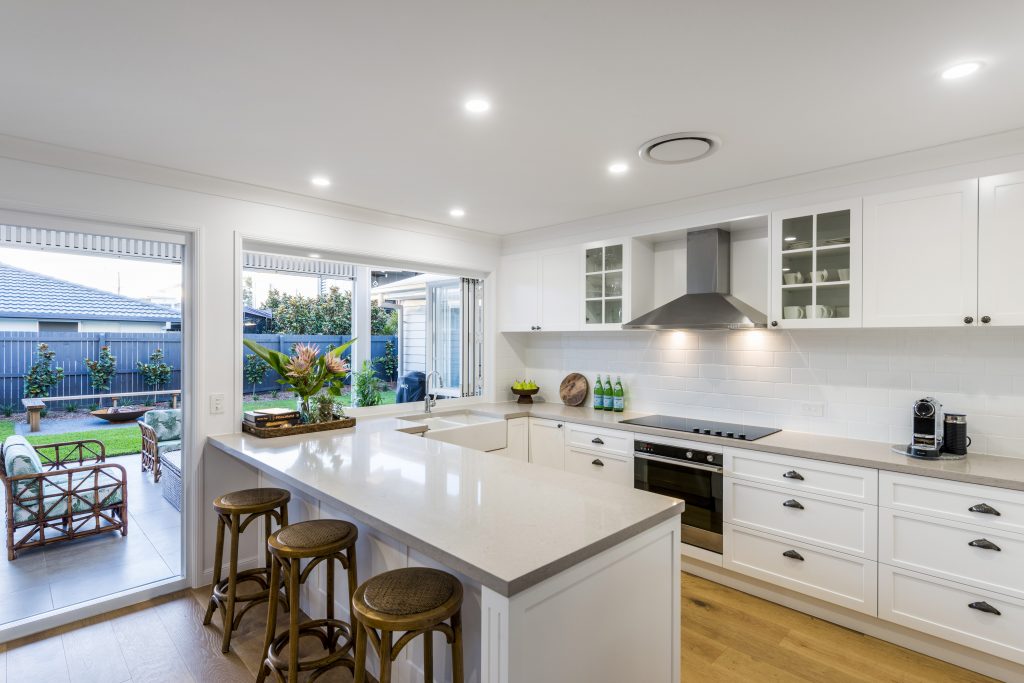 Extend your living space
Whether you add more bedrooms, or extend your living area, adding more square meterage to your property is a great investment. It will increase the value of your property and ensure your home continues to meet the needs of your growing family now and into the future.
But extensions aren't the only way to increase your living space. In the past few years we've also witnessed a growth in the construction of granny flats and other self-contained dwellings.  If you have the space and budget, it's a great way to add value to your property and it could even create an additional income stream if you let it out as a permanent or holiday rental.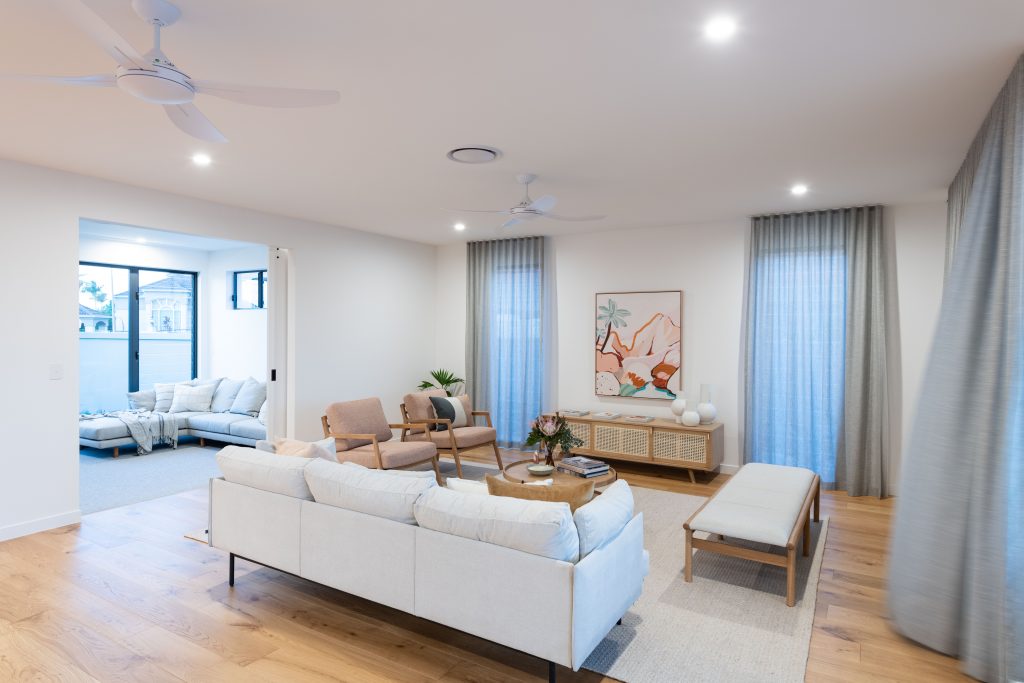 Upgrade your bathroom
Bathrooms are another huge selling point if you're renovating to sell. In your own home modernising your bathroom can come with major benefits! Feel proud to show guests your bathroom. Renovations don't have to be large scale! It could be as easy as changing the tapware, lighting, tiles, vanity or benchtop! A new bathroom can truly do wonders to a space!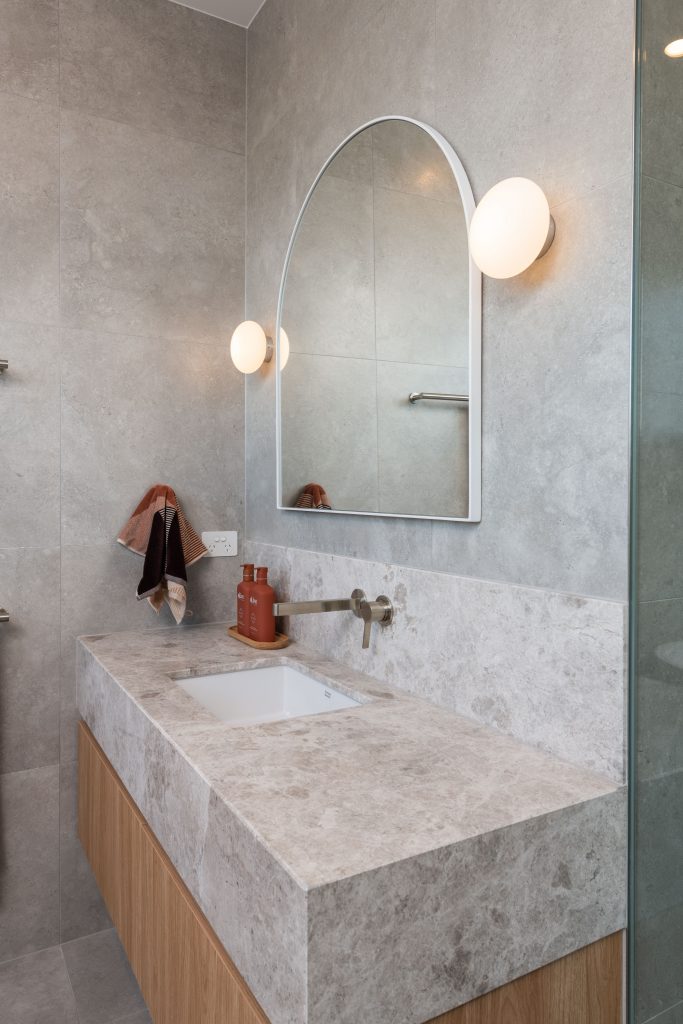 Create a functional, inspiring outdoor entertaining area
Due to our fantastic weather, Queenslanders view their outdoor entertaining area as an extension of the indoor living space. For many homebuyers a stunning outdoor entertaining area is at the top of their list and they can add tremendous value to your property.
We LOOOVE creating beautiful outdoor entertaining areas that merge seamlessly with the indoor living space. Nothing screams QLD life like a Sunday arvo BBQ surrounded by friends and family.
Things that we think really add value to outdoor entertainment area is an outdoor kitchen, we use ours religiously! Other key players include festoon lights, decking, a woodfired pizza oven, swimming pool, or epic landscaping!
We've completed a variety of high-end renovations including Acanthus our stunning Burleigh Heads build, with a beautiful deck, perfect for weekend entertaining. Check out our other home renovation projects here.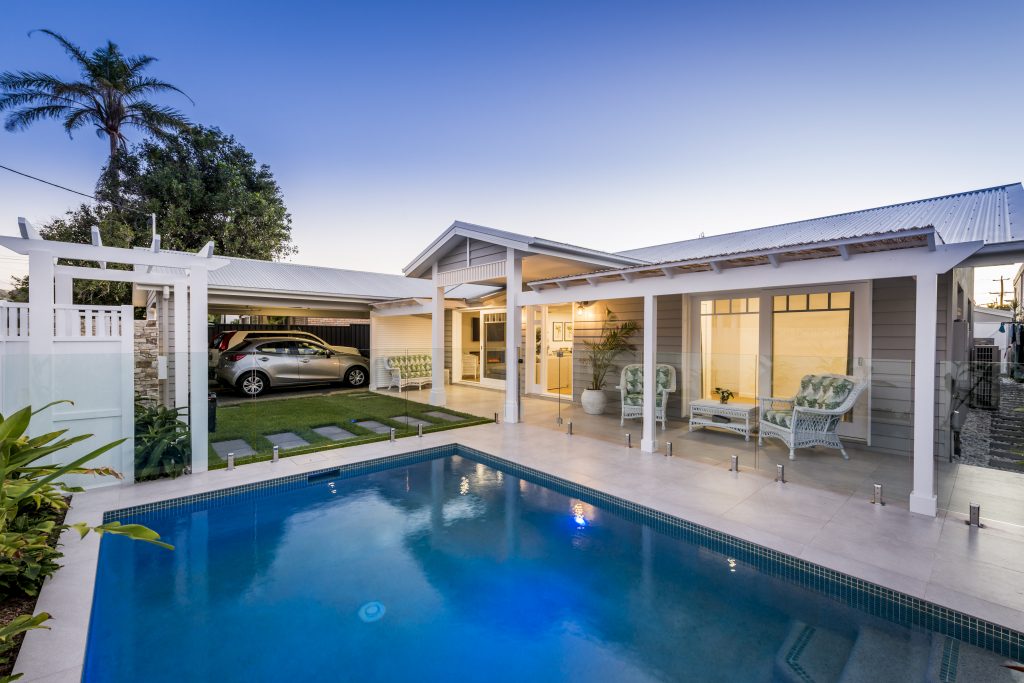 Customised storage space
When it comes to storage space, you can never have enough.
Customised storage solutions, walk-in robes and additional cupboards will never go amiss and whether you sell the property or continue living there you will always be thankful for the extra space.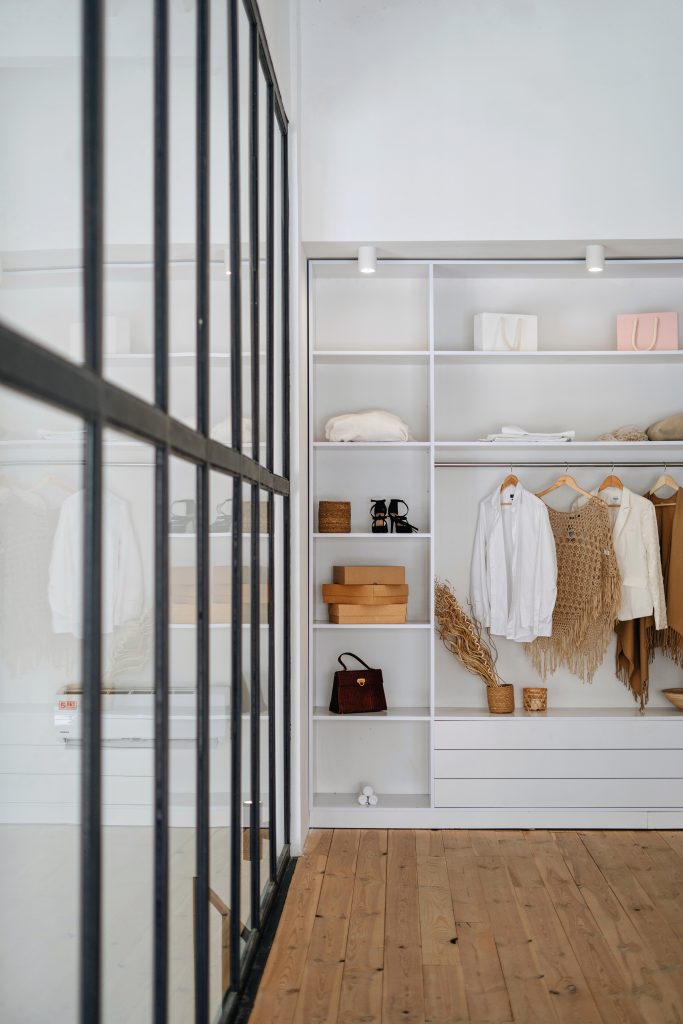 Improve your property's street appeal
Never underestimate the value of first impressions. Improving your properties' street appeal with fencing, new paint, landscaping, roofing and a new front door is a great investment and will add value to your home. Nothing wrong with a cosmetic makeover!
If you're ready to invest in your home and start a large-scale renovation, contact us today and have a chat with our professional team to see how we can take your property to the next level.