How to Choose the Right Style for Your Home
Interior Design
Struggling to choose the right style for your new home or renovation?
Maybe you have lots of ideas, but can't nail them down to one particular style that represents your personality and lifestyle.
We understand, with so many beautiful interiors to take inspiration from, it can be hard to choose a style that's right for you.
Whether you're a fan of modern, or prefer to embrace coastal luxe, styling is a great way to create cohesion and flow throughout every room in your home.
How to choose the right style for your home
The style you choose should be a reflection of you, so it's important to take a deeper look at what you do and don't like when it comes to home decorating.
Sarah Davey, our in-house interior designer has shared a few tips to give you a helping hand when choosing the right style for your new home.
A style that reflects you
When it comes to designing the interior of your home, it should be a reflection of your individual lifestyle and personality. Your home is where you can relax and be yourself, so embrace your creativity and bring these qualities into every space.
Are you an extrovert that loves bright colours – incorporate big pops of colour into your styling. Perhaps you're more quiet and humble and would prefer a minimalistic look that flows from room to room? Are you a surfer that loves the ocean? Why not include the colours of the ocean and snippets of your beach lifestyle into your design.
Place a piece of you in each room. If you love to travel, add your travel memorabilia into your styling, it's a great way to add a personal touch to your design and you'll forever be reminded of the happy memories from your adventures away.
Your home's styling should reflect your lifestyle, because not only does your space need to look good, it needs to be functional.
Always keep in mind how you use each space when considering interior design options.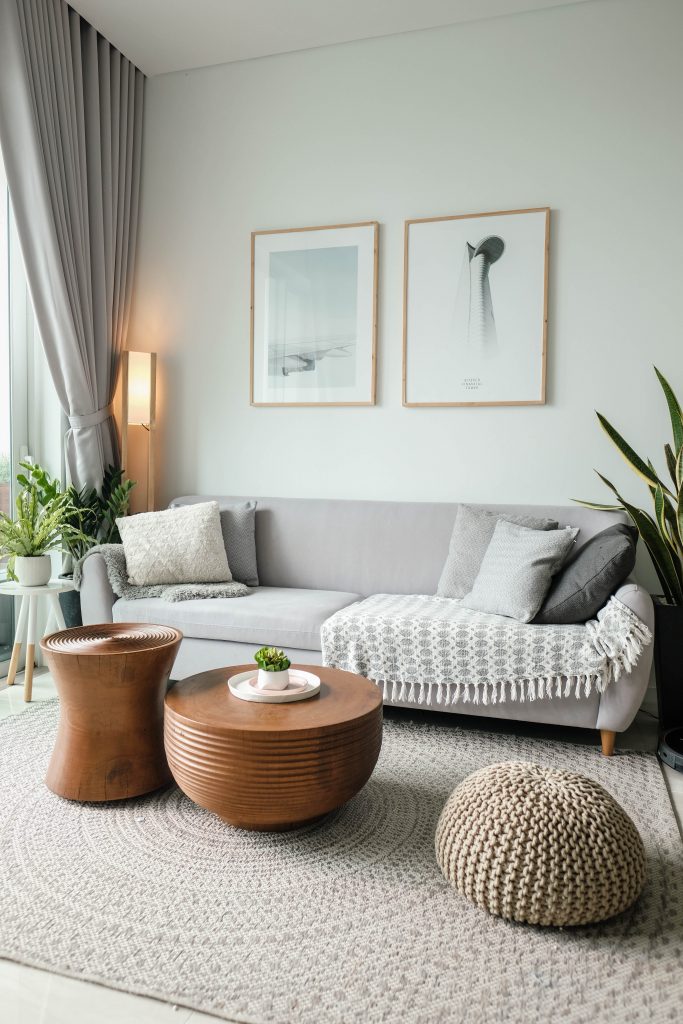 Let the colours speak to you
Choosing a colour palette is one of the most important aspects of styling your new home or renovation. The colour will set the tone for the whole house and tie each room together.
When choosing colours, let them speak to you. Remember, you'll be looking at them day-in-day-out, so choose colours that you love and ones that lift your mood and take you to your happy place.
Create a mood board…
Creating a mood board with the colours you like is a great way to envisage how your room will look and feel and will give you some inspiration when deciding the other aspects of the room.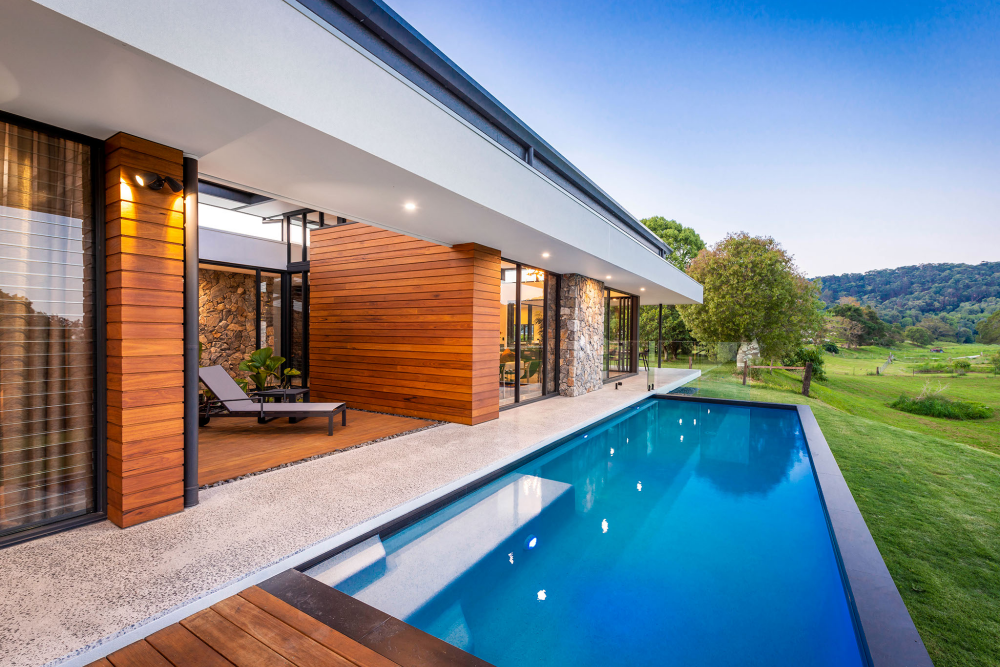 Don't forget texture
The easiest way to avoid a flat, boring tone in a room is to add texture. In interior design it's known as 'visual weight' and it's the key to creating depth within a space.
You can add texture through textiles, furniture and accessories. For example, a leather couch, combined with a fluffy throw, or a glass table with a rattan lamp.
When adding texture to your room, add textures you are drawn to and don't be afraid to mix and match to add contrast to the space.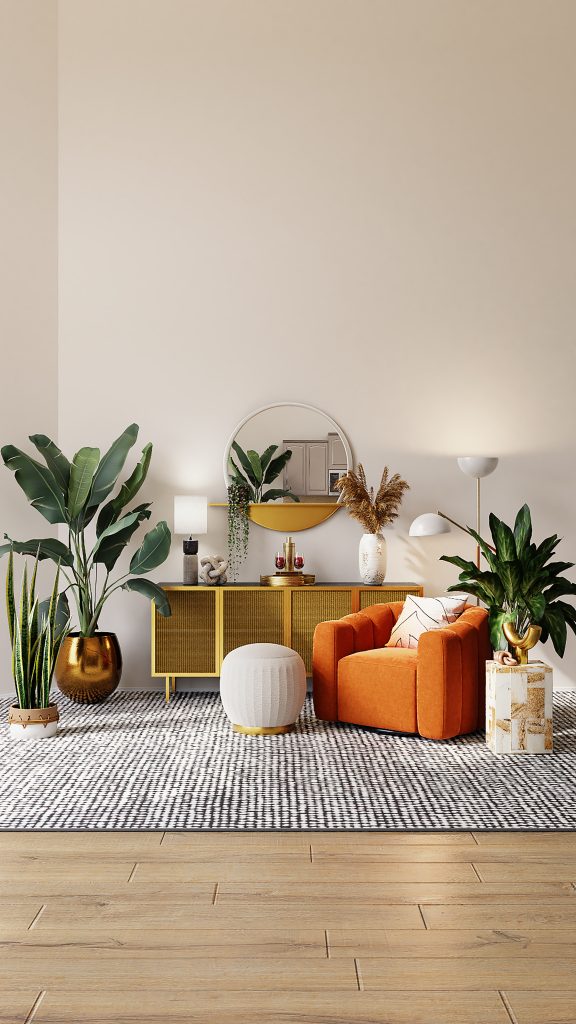 Bring the outdoors indoors
There are so many ways to bring nature into your home including:
house plants
cut or dried flowers
using natural materials
natural lighting
Vast glass usage e.g large windows, bi-fold doors
artwork and colour palette choices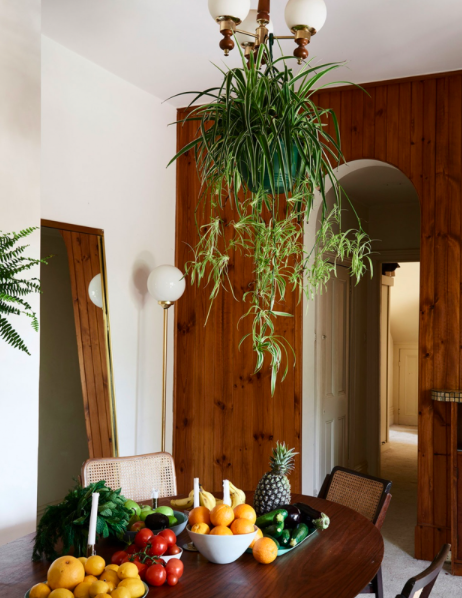 Location location
When styling your home or renovation you can also draw on your surroundings for inspiration. Whether you have a chic beach shack, or an apartment in the heart of the hustle and bustle, these elements can be incorporated into your interior design to bring flow from the outside in.
At Davey Constructions, Sarah will work closely with you to bring your interior design goals into fruition. No matter how you decide to style your new build or renovation, the most important thing is to be true to yourself and decorate with your personality and lifestyle at top of mind.
If you'd like to have a chat and find out how Davey Constructions can help you build and style your dream home, contact us today!