The top 5 luxury kitchen features of 2022
The top 5 luxury kitchen features of 2022
Luxury Builds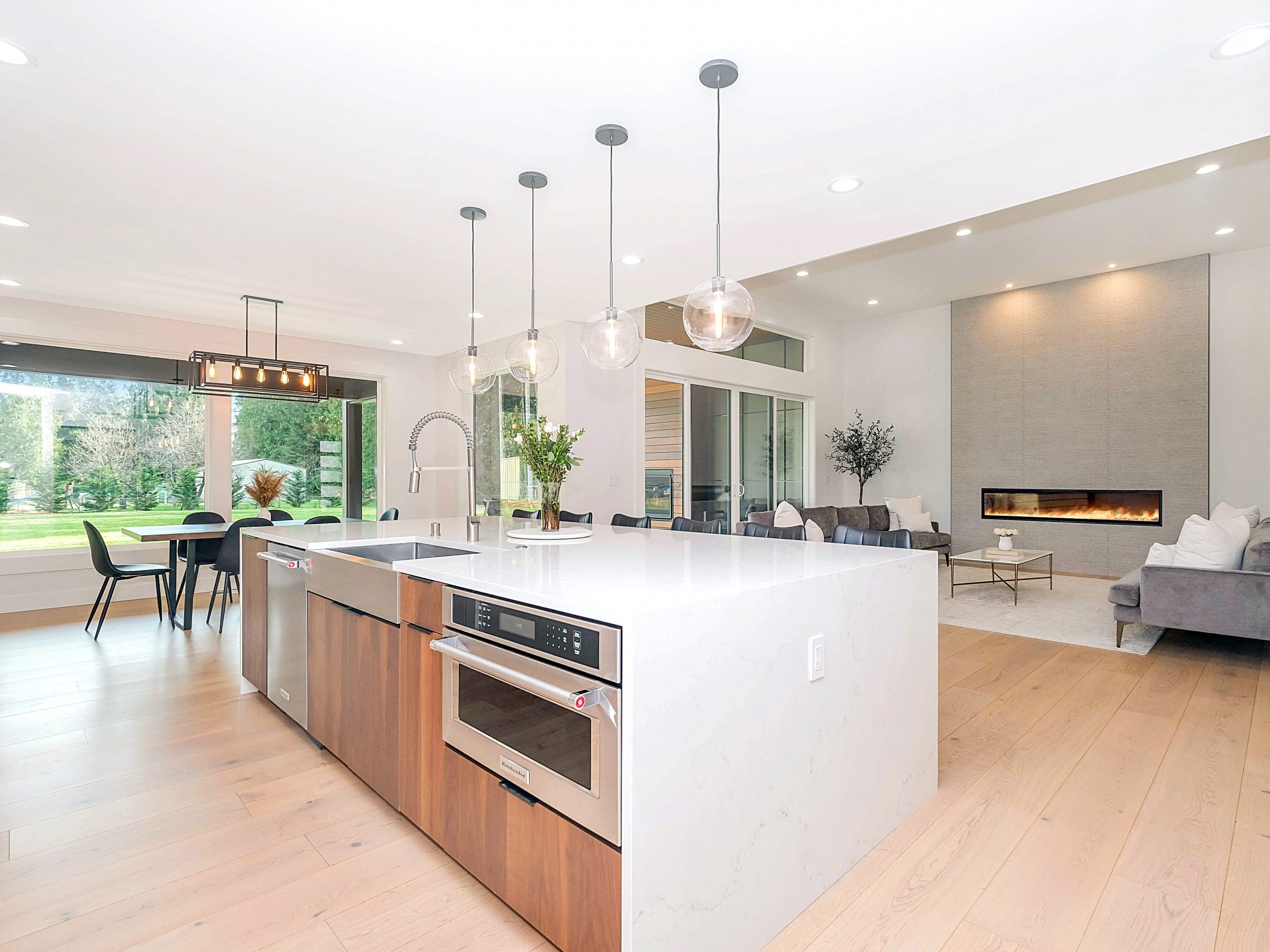 Need some inspiration to help you design your kitchen in 2022?
When it comes to luxury kitchen design, we have you covered. With years of experience under our belts, we have worked with hundreds of clients to bring their kitchen dreams into reality. Whether it's a minimalist design, or a kitchen that's created with sustainability at top of mind, we have both the skills and experience to help you build the kitchen you've always wanted.
We love working with clients to build luxury kitchens
We believe the kitchen is the heart of the home, so we know how important it is to get the design right. Not only does your kitchen have to look amazing, it also needs to be functional and meet the needs of your family. A builder needs to have attention to detail and a 'big picture' view to ensure the kitchen is visually appealing and continues to remain functional for years to come.
In 2020 we shared our top kitchen design trends, so as we move into 2022, we think it's time to share our top 5 luxury kitchen features to help you build your dream kitchen.
Integrated appliances
Integrated appliances are a reflection of luxury and can contribute to the sleek and uncluttered design of your new kitchen. It's become a popular way of adding both functionality and a minimalist aesthetic. When you incorporate integrated appliances into your kitchen through custom cabinetry, the appliances sit flush and are placed under the benchtop or be completely concealed behind cabinet doors.
One of the main benefits of integrated appliances is the flexibility with layout and design, giving you the freedom to put your appliances wherever you want. Our Benowa Waters project is a beautiful example of how integrated appliances create a seamless, streamline design. We worked with the talented team at Border Joinery, with the design skills of our very own interior designer, Sarah Davey.
Butlers pantry
Saying we love a butler's pantry is an understatement! This is one growing trend we think should ever end. If you have the space, a butler's pantry can be a wonderful addition to any kitchen. Imagine having your coffee machine set up, ready for your morning coffee. Or extra space when you're preparing food for guests.
Storage is definitely the biggest benefit of a butler's pantry. In your pantry you can store your appliances, leaving your kitchen clean and uncluttered. Store your toaster, microwave, coffee machine, kettle and other appliances out of view, but handy enough to use whenever you need them.
When it comes to shelves and drawers, a butler's pantry provides endless possibilities. You can also incorporate wine racks, pot holders and anything else that will increase the functionality of your kitchen.
Island benchtop
If you love to cook, or you're just an avid entertainer, an island bench is a luxury feature that will change the way you use your kitchen! People are drawn to an island benchtop, gathering around while the cook works their magic. It's multifunctional, serving as storage, extra bench space and a kitchen table.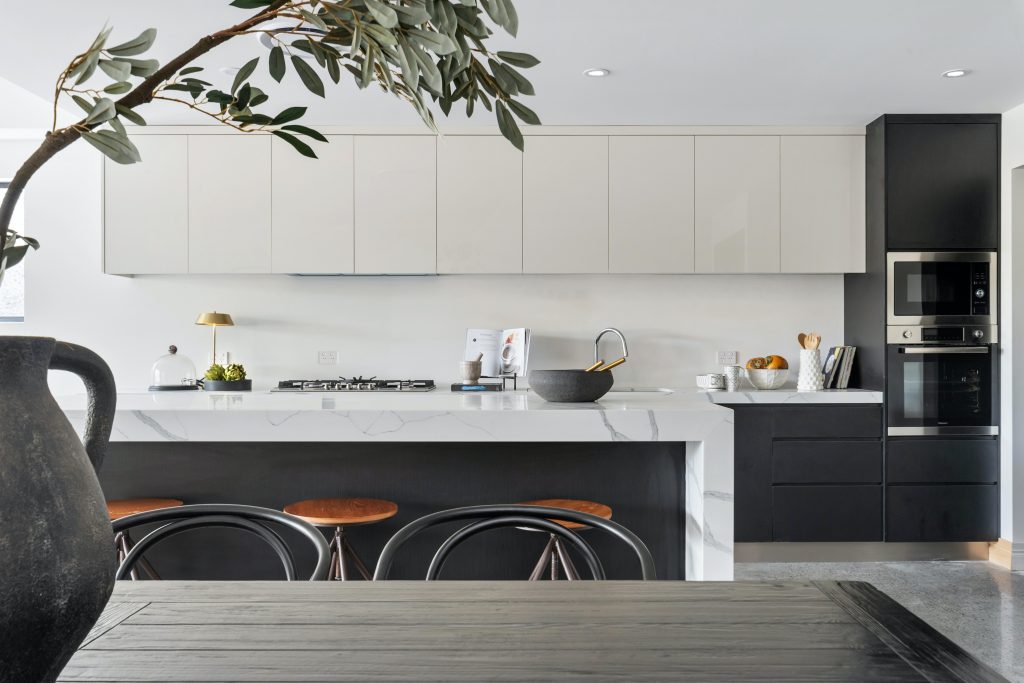 Luxury door hardware
Choosing door hardware is one of the many decisions you need to make when building a new home. It may seem like a simple choice, but it's more important than you think. Even with the most beautiful cabinetry, the wrong handles can destroy the aesthetic and ruin the look of your kitchen.
To complement your luxury kitchen, we recommend investing in high quality door hardware that will last. When choosing door hardware you need to consider:
Style – handles or knobs.
Shape – curved or straight.
Finish – there are a huge variety of finishes available.
Size – this will depend on the size of your kitchen and cabinetry.
Stone benchtops
Would you like to add a touch of luxury to your kitchen? Stone benchtops exude luxury and are a durable and beautiful kitchen feature. We believe kitchen benchtops are one area you shouldn't skimp on. Benchtops are subjected to water, heat and other substances and you need them to last. For this reason, they need to be strong and durable and require minimum maintenance.
Stone benchtops are the most popular choice for anyone wanting a benchtop that is heat resistant, strong and requires little care. Thankfully, there are many types of stone benchtops, granite, caesarstone or marble. All giving you the flexibility to choose a look and colour that suits your style.
These are just 5 luxury kitchen features we love. When you work with Davey Constructions we'll help you create a kitchen you will enjoy for years to come.
Ready to build your dream kitchen? Send us an email at admin@daveyconstructions.com, we can't wait to discuss your ideas!