5 reasons to custom build your new home
Luxury Builds
There's nothing quite like building a new home that is customised to meet YOUR needs.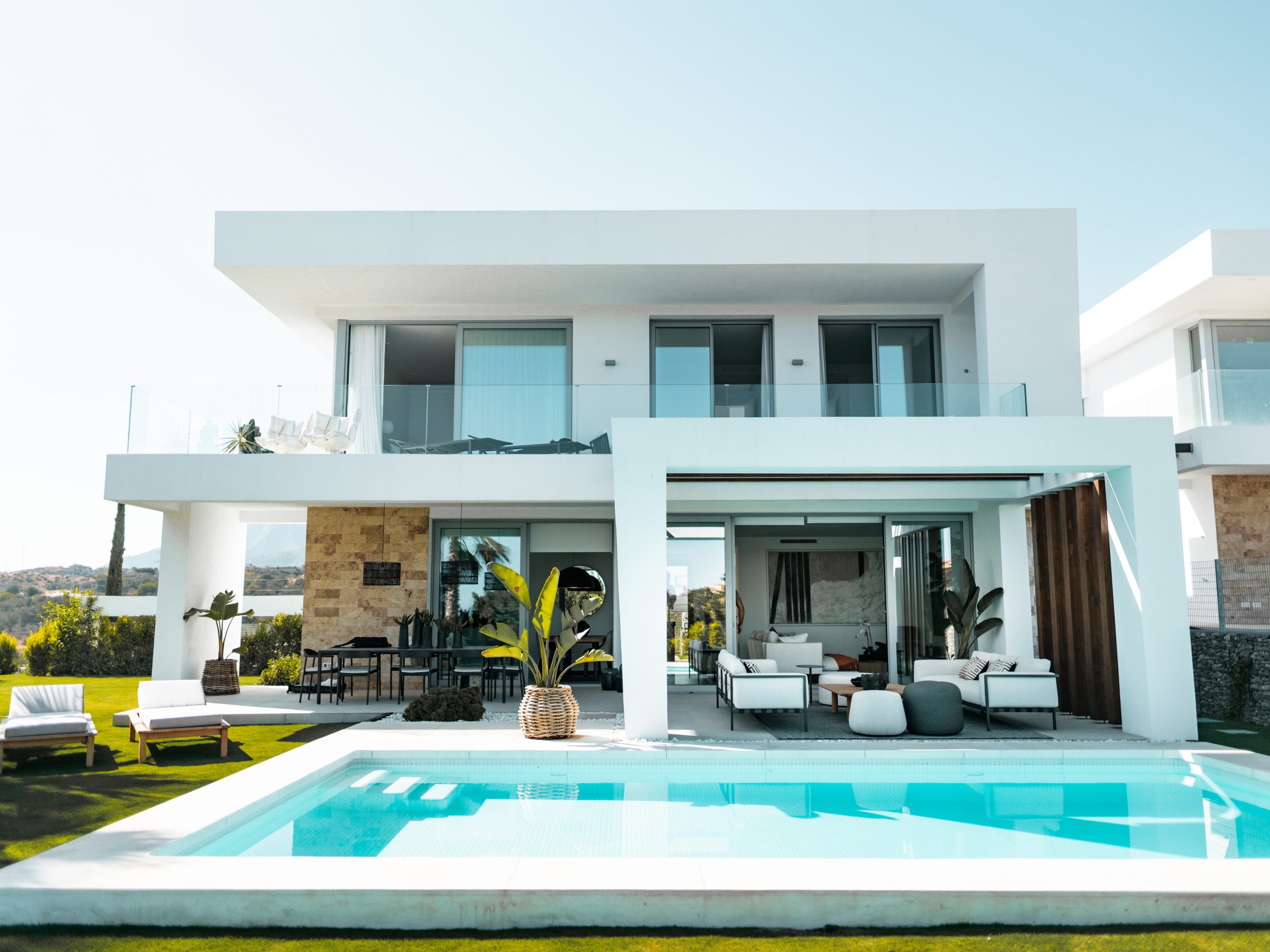 It's a unique opportunity to bring your visions to life and create a space that you'll treasure for years to come.
At Davey Constructions we specialise in building bespoke custom homes, incorporating architectural aspects to create a home that is uniquely tailored to your personality and lifestyle.
Still deciding if building a custom home on the Gold Coast is for you? Here are 5 reasons to build the home just the way you want it.
Create the floor plan you want
When you custom build your home you can design it just the way you want it. There's no need to compromise, you can create the floor plan you want that suits your lifestyle and the needs of your family.
Want to create a unique parent's retreat? No worries. Want an open plan design that still feels comfortable and cozy? You can work with your architect to create a floor plan you'll be happy with for years to come and we'll build a home that exceeds your expectations.
From our initial consultation, Davey Constructions will work closely with you to bring your vision to life.
We'll discuss your budget, your needs and desires and the features and options available for your custom build.
Further down the track, our in-house interior design consultant Sarah Davey will guide you through all the finer details including cabinetry design, material choices, flooring finishes, tapware and more. It's important to us that your new home meets all your expectations and we'll go above and beyond to make you happy.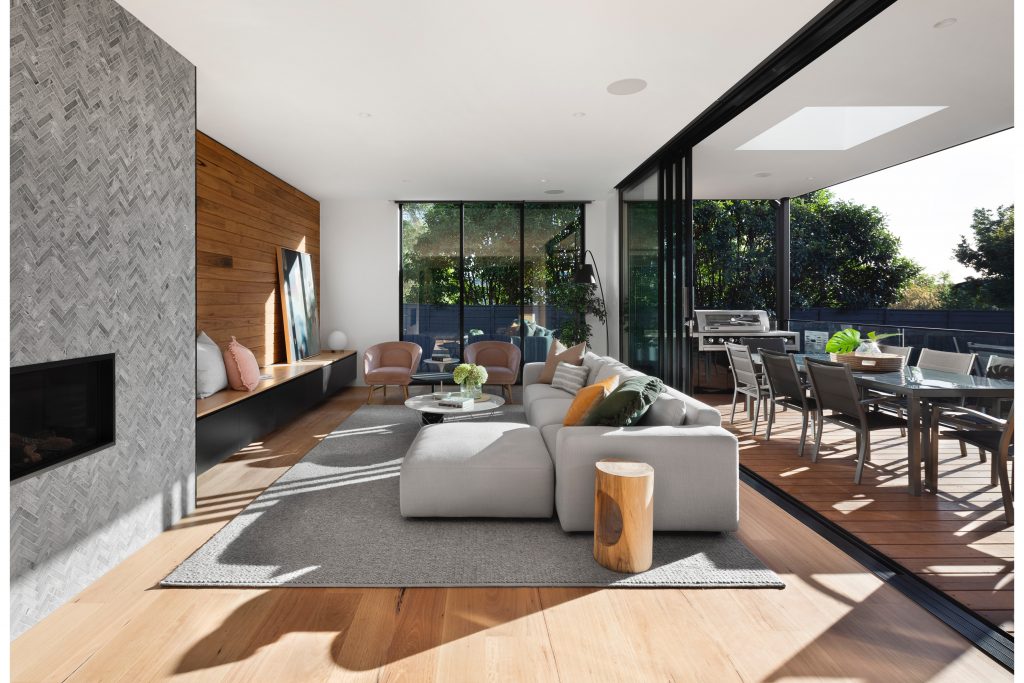 Functionality that fits your family
At Davey Constructions we know that every family's needs are different. When you work with us, we'll go out of our way to build a home you can enjoy for years to come.
We believe the functionality of your home is vital, so we take time to get to know you and how you and your family will utilise every space. Creating the perfect design will take time, but after you've finalised your plans we're here to help you build your dream home.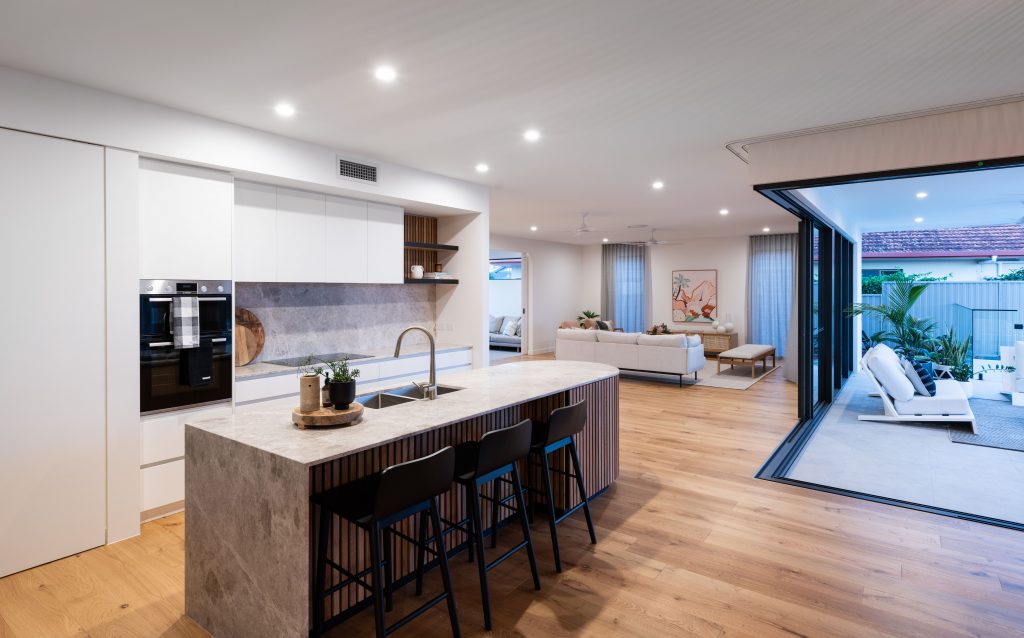 Better storage solutions
Why settle for mediocre when you can create a home with smart storage solutions that perfectly suit your lifestyle.
Whether it's custom joinery or extra cupboard space, we'll help you incorporate the best storage solutions so you'll never be short of space again.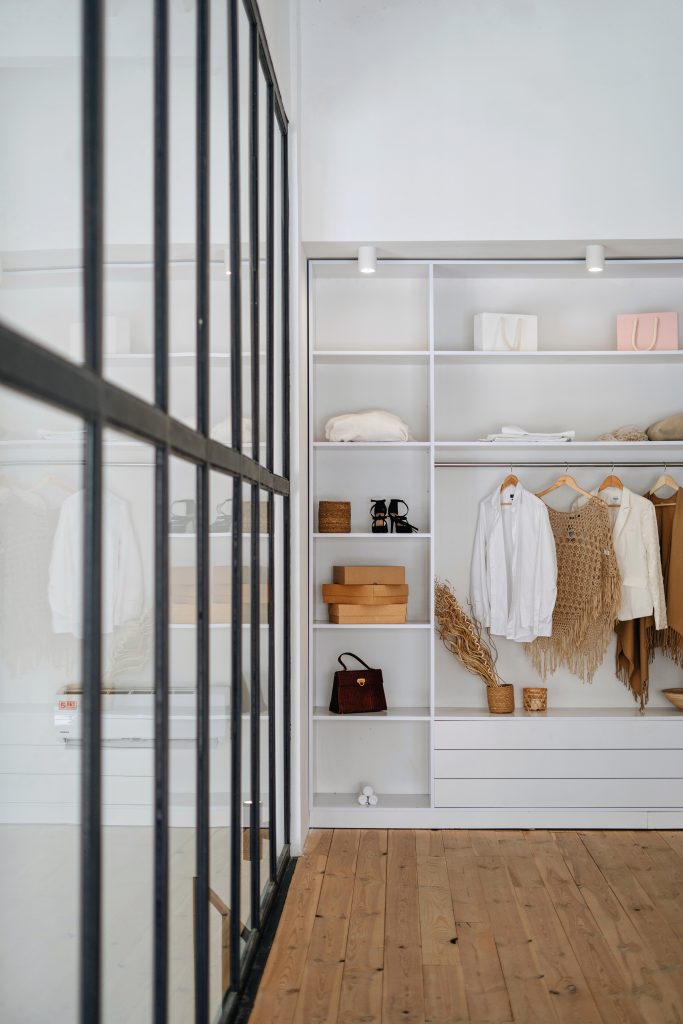 A style that suits you
With a custom build you can customise every aspect of your home – even down to the kitchen sink! Whether you dream of a modern coastal retreat, or prefer something classic, we'll make sure your vision is realised and your home is a direct reflection of your personal style.
After you've finalised your design with your architect, our team will build every corner of your home to fit your lifestyle and match your individual style.
Love outdoor living? No worries, we'll go above and beyond to build a home that meets your needs and you can live the life you want. Love to cook and the kitchen is the most important room in the house? We'll build you the kitchen of your dreams!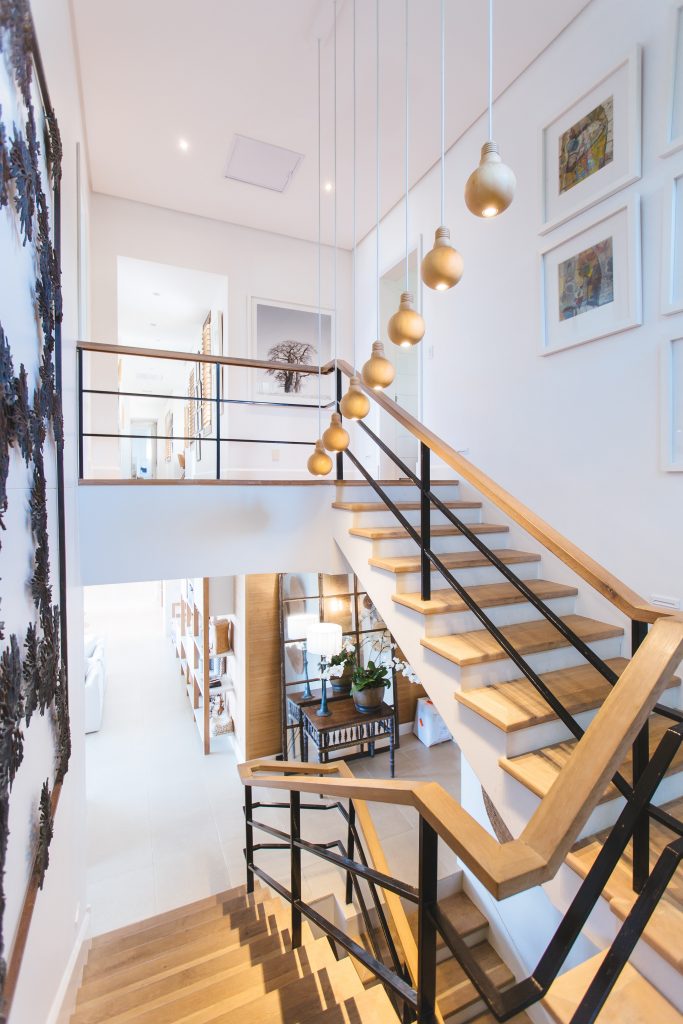 Create the perfect entertainer 
Entertaining friends and family has always been a quintessential part of the Australian lifestyle, so it's important to have a space you feel comfortable in when you're entertaining guests.
Unfortunately, it can be difficult to find a home that is the perfect entertainer and meets all your specific needs. If you choose to custom build your new home you can create the perfect entertainer and a home you'll be happy to share with all your family and friends.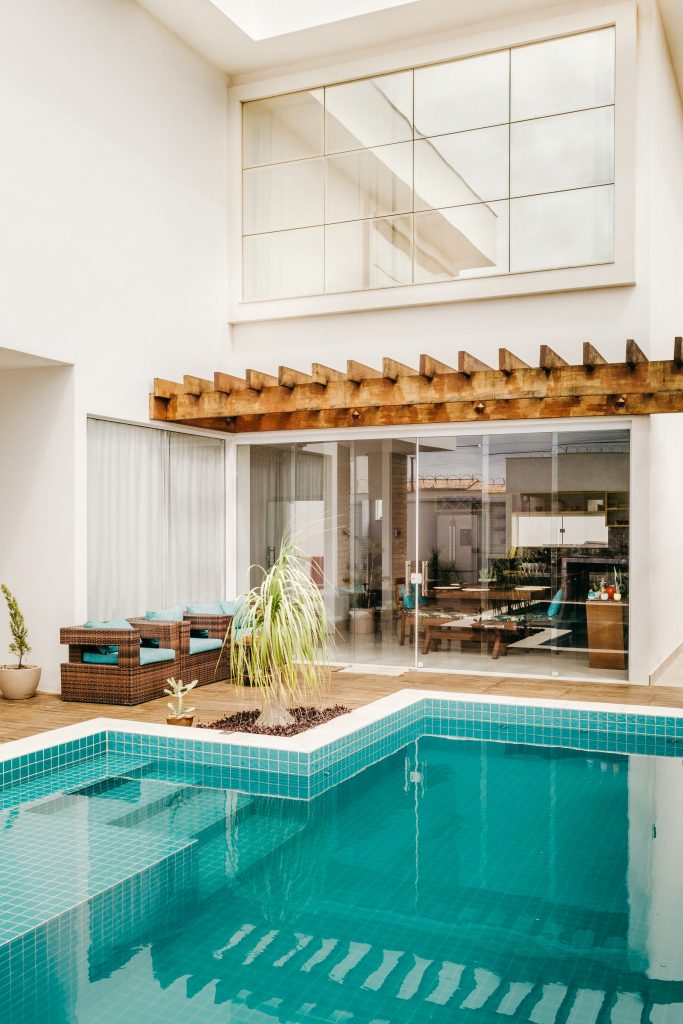 With your vision in mind, Davey Constructions will build every space with entertaining at top of mind.
Davey Constructions are the Gold Coast's leading builders, for both new custom builds and luxury renovations, and we can't wait to connect with you to bring your vision to life. We pride ourselves on our ability to create a stress-free building experience, from the initial design concepts, right through to the completion of your dream custom build.
For more information about custom designing your new home on the Gold Coast, contact us for a chat.