In-house Interior Design Consultancy
In-house Interior Design Consultancy
Interior Design
As part of Davey Constructions' service, our In-house interior designer, Sarah provides design consultancy and advice throughout every stage of the building process. Sarah will gather all necessary information on your needs, wishes and desires for your dream home. Sourcing and selecting materials in collaboration with you to create a home that reflects your vision, personality and lifestyle that you will enjoy for years to come.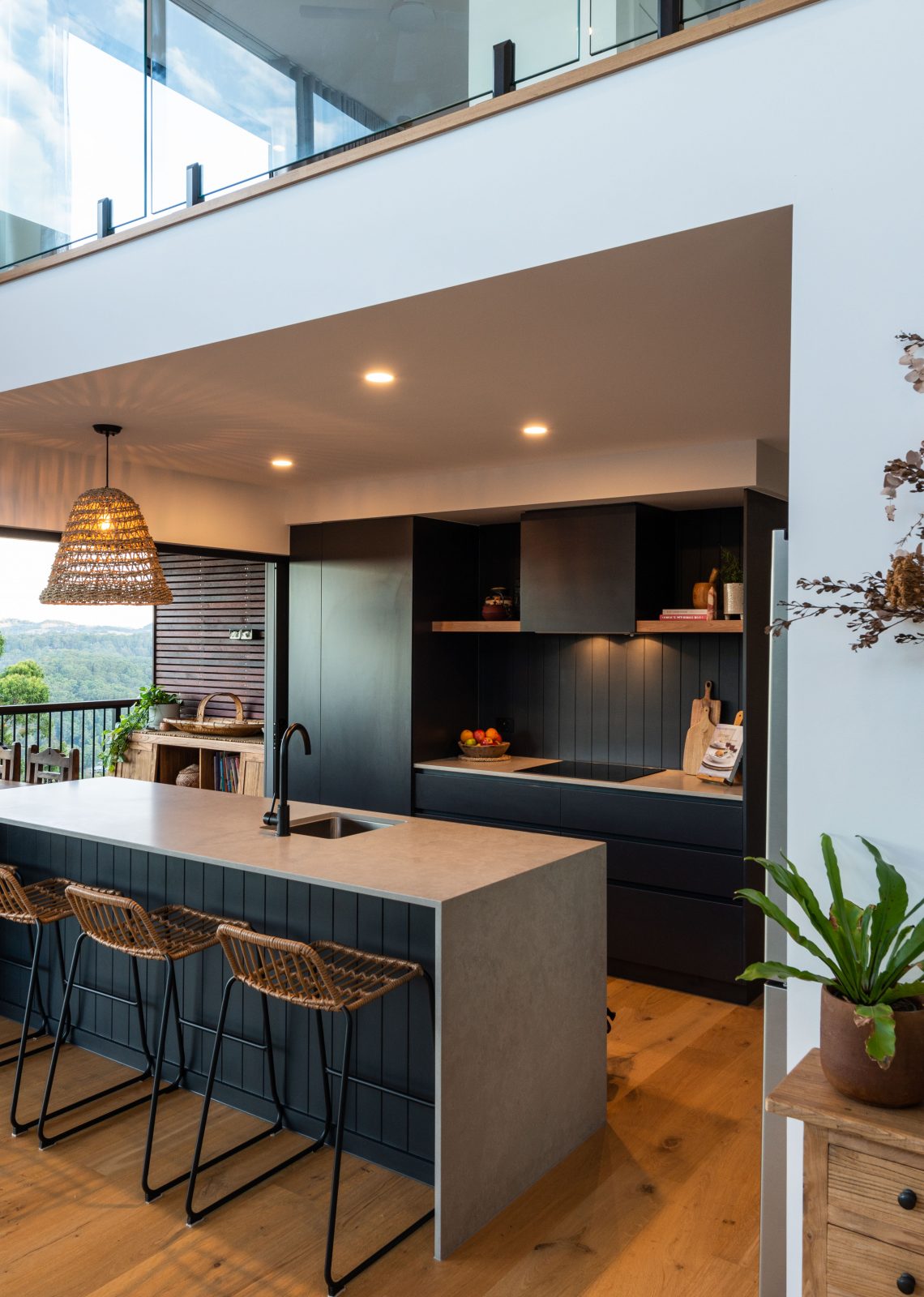 Early Design Consultation
During our initial project consultations when we delve into all the inspirations and visions for your project. You will be able to discuss with Sarah and our team your budget, needs and desires of the build. During these early meetings Sarah will present an array of selections such as colour palette options, cabinetry design, material choices, flooring finishes and tapware selections for a bit of early inspiration.
Sarah then liaises with clients to assemble their design brief in accordance with the clients needs, wants and desires. Sarah's specialises in ensuring all designs and features are functional, sophisticated and align with the clients' budget; working with comparable products where necessary. Once this initial consultation has taken place, mood boards and flatlay collections are created to assist in creating a visual aid for what the project will look and feel like upon completion.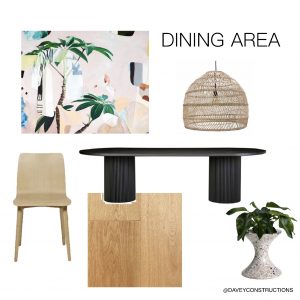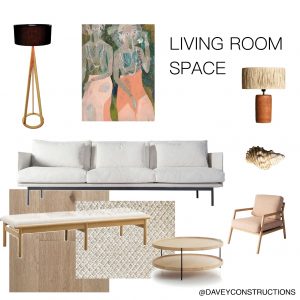 Colours and Features Consultancy
Colour Consultancy is one of Sarah's areas of expertise. Prior to and during early construction Sarah puts together an early colour palette for both exterior and interior selections. Exterior colours and selections are selected first. Roof, fascia, gutter, windows/doors and wall colours all make up the exterior colour palette.  Sarah helps with all colour selections making flatlays of all your decisions and options together so you can see how different materials and colours complement each other (or don't).
As part of this process, a narrower selection of colour options are explored in alignment with your vision. These are then brought on site to see how they work with roof & window colour and under different lighting at different times of the day. A preferred colour is carefully selected to complement all other preselected features. Cohesion from the outside to inside is essential; Sarah ensures all interior selections complement and work with exterior choices. Similar to the exterior colour palette selections, 3 samples are generally selected as options for most or all walls inside the home. Options to incorporate different textures such as wallpaper, which can add further depth and interest to a space, are also explored.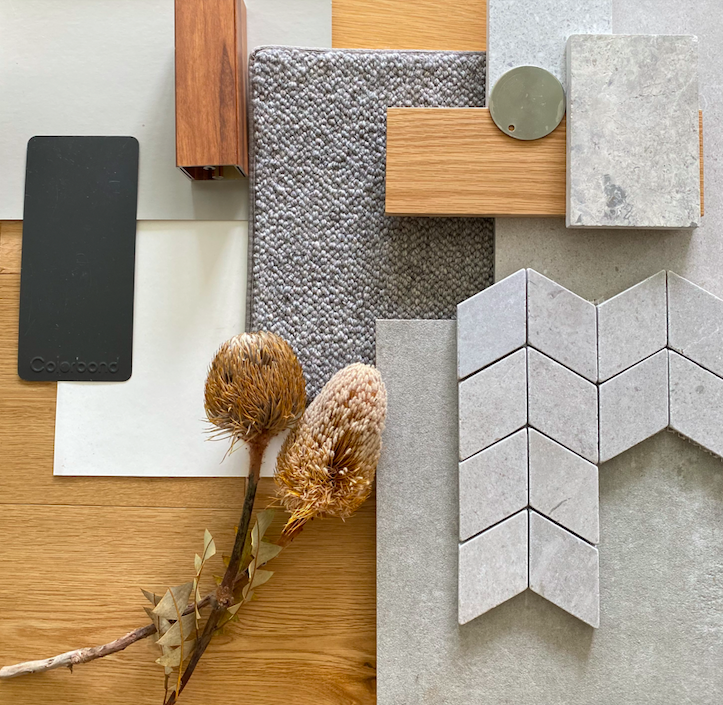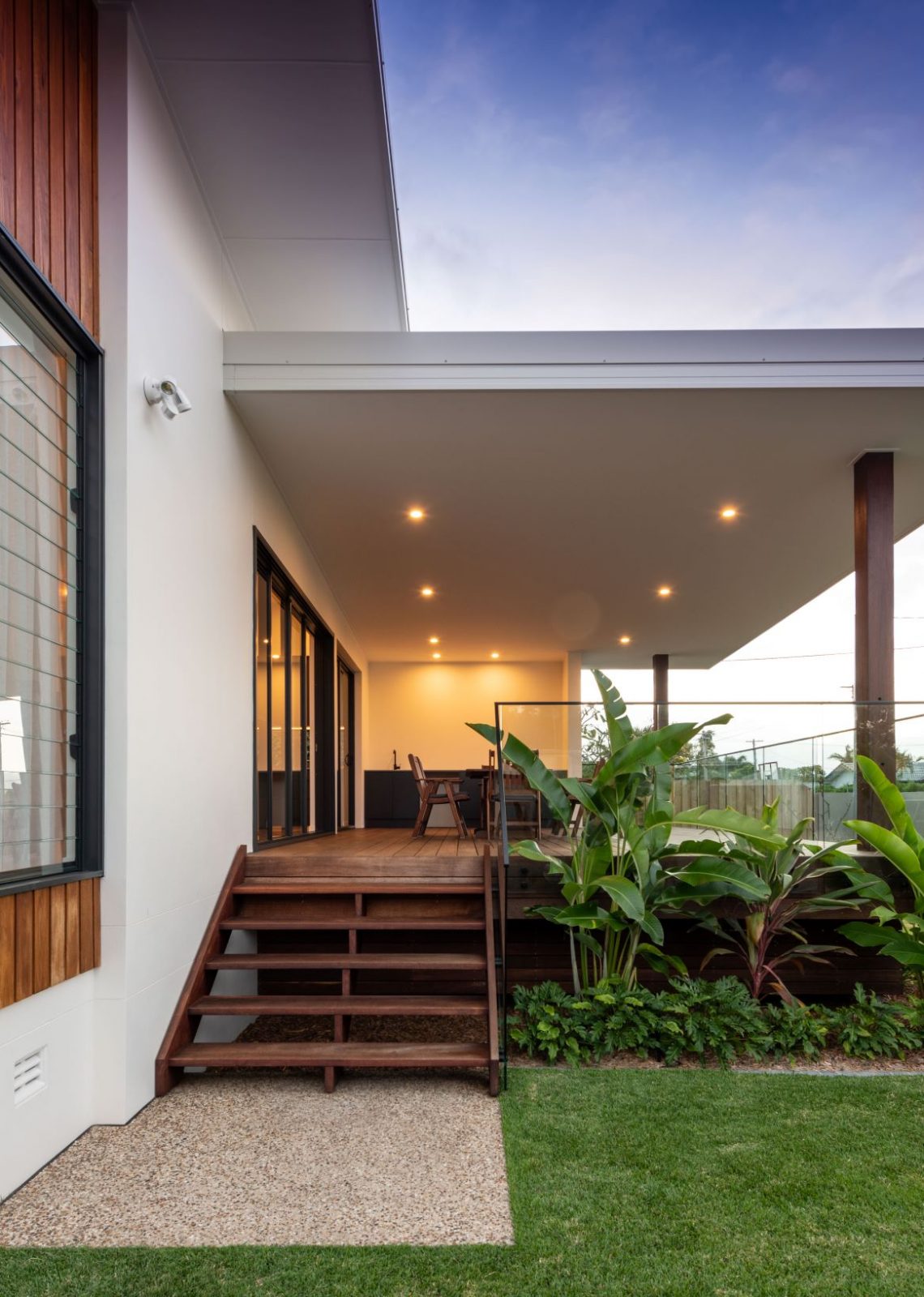 Interior Design Process at a glance
Initial Stage:
Initial consultation with client to work on design brief where any inspirations and visions for project (i.e. architectural homes, art, travel, a piece of furniture) are discussed.
During this stage Sarah and the client engage in creating a shared Pinterest board where both parties can add images of inspiration and ideas for the home.
Moodboards and flatlays are then presented to the client featuring materials and colour options to start bringing visions to life.
Design Stage:
This is where materials and products are specified, selected and sourced including wall and roof colour, window and door treatments, tapware, flooring, tiles, lighting and extra design features such as cladding, stone and security systems
Spaces are also designed in greater detail by exploring layouts of rooms, and storage solutions
Cabinetry for kitchen, laundry, bathrooms are designed based on the client's ideal configuration with functionality high in mind.
Construction Stage:
Installation of selected features, such as painting, flooring, tiling, tapware, lighting, cabinetry, stone benchtops
Watch your vision getting brought to life
Any changes or adjustments made if needed or desired.
Completion Stage
Celebration of the dream home created with a walkthrough with moments for feedback.
Complete or partial home styling and staging is available on request upon completion of the build, where Sarah can design and style your entire home in accordance with a budget and design brief set by you.
Get in touch today if you are looking to build or style your forever home!