Lights, Camera, ACTION! Ready Set Reno Show
High End Renovations
Interior Design
Luxury Builds
News
THIS SATURDAY 9TH MAY AT 1:30PM
THE KIRA HOUSE LIVE ON CHANNEL 9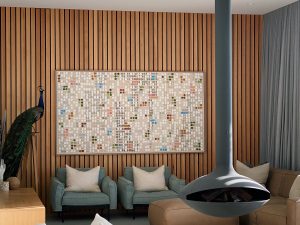 Lights, camera, action!!
Yes that's right, this Saturday 9th May at 1.30pm we will be buzzing with complete excitement as one of our all-time favourite renovation projects will be aired on on Channel9 Life as part of this season's Ready Set Reno show. The show is hosted by non-other than the very talented Michael and Carlene who were part of The Block in 2014 and its purpose is give their viewers an insight into the world of building and design, as well as the challenges and highlights along the way.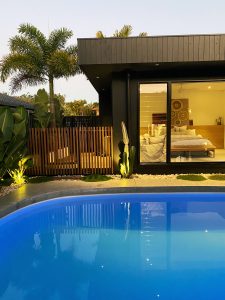 For those of you who may not be aware, we teamed up with our good friends from Kira & Kira in late 2018 to help build their dream home, 'The Kira House'. The design concept behind this build was mid-modern century, Palm Springs style with a twist. The conceptual drawings were designed and created in collaboration with the very talented Stuart Osman.  Coming from a background in design and interiors, Grason & Simone's innovation and artistry have made 'The Kira House' an architectural masterpiece here on the Gold Coast.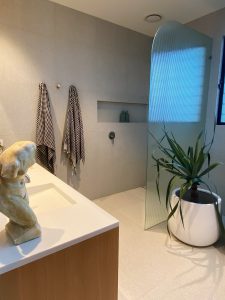 In June 2019 we laid down our tools and handed over to our friends, the home of their dreams! It has definitely been one of our favourite projects to date and I think we were all blown away with the finished product!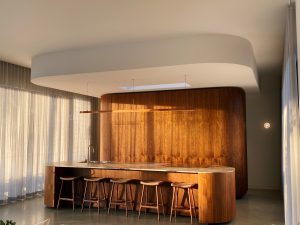 Saturday's episode of Ready Set Reno will give viewers a behind the scenes tour of 'The Kira House' renovation from start to finish and guess what…our very own builder and director, Jared Davey will make a cameo role during the 45 minute duration of the show!
Don't forget to set your reminders for this Saturday 9th May @ 1.30pm, Channel9 Life for the Ready Set Reno show and tune into our insta story which will have some live updates on the day. 
Check out a SNEAK PEAK of The Kira House feature on Ready Set Reno below!