Seventies Design: Large and in charge!
Interior Design
Welcome to the revival of 70s interior design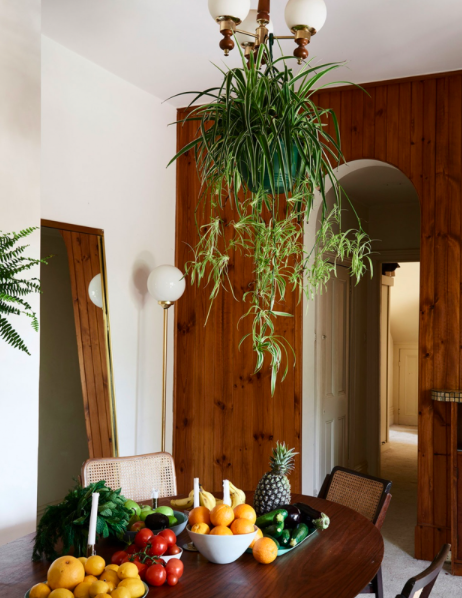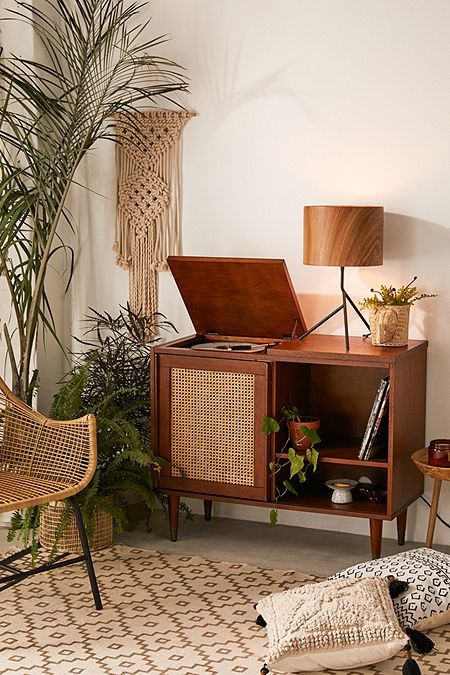 Terrazzo, indoor plants, open plan living, wood panelling… What's not to love about the revival of Seventies Design? The Seventies were such a groovy time, there's no wonder there was such an abundance of lavish and melodramatic interiors!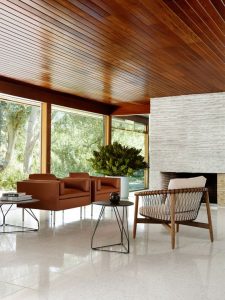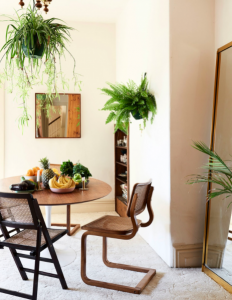 After years of refined style with functionality in mind throughout the mid-century design era, the seventies became a time of decadence and theatricality! Individualism in design shone through the use of bold colours, patterns, mirrors, terrazzo!
Here are some timeless features we are loving this time round!
LAY LOW
Big chilled out vibes with this trend. Low lying abstract furniture from lounges to beds to dressers really allowing the chilled and relaxed vibe of the 1970's to shine through. Furniture from this time was low to the ground, curvaceous and soft with comfort high in mind.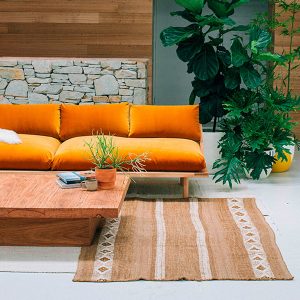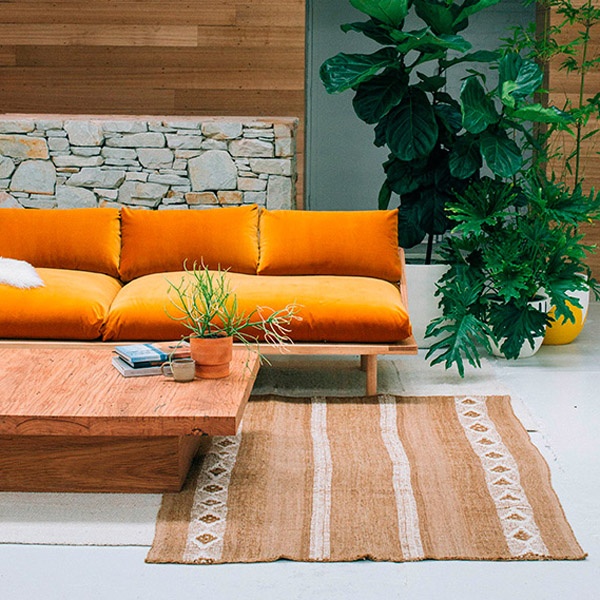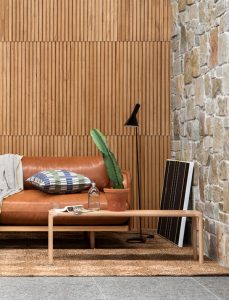 AU NATUREL
Continuing the vibrant 'flower power' mindset of the sixties, the love of nature was heavily reflected in seventies interiors.  Today the natural materials are making a big come back!
Natural materials like rattan, cane and bamboo were frequently used in seventies chairs, dining tables, bookshelves, coffee tables and ornaments.  I don't know about you but everywhere I look I see these glorious natural materials in use, with slightly more subtlety though. A flurry of greenery is all the rage, can you ever have too many plants?
Timber wall panelling was another huge trend in the seventies. The magnetism to timber is undying, and the abundance of it's use to add warmth and detail to modern spaces makes us SO happy.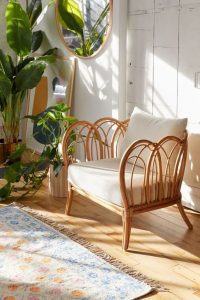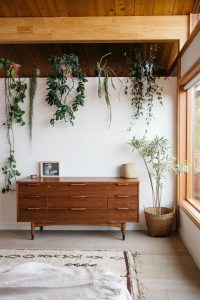 EXPOSED BRICK
The days of rendering and covering brick walls are over, the exposed brick wall is on the rise again! With so many brick colours, options and styles to choose from nowadays, there is so much possibility for the humble exposed brick wall to become an epic statement.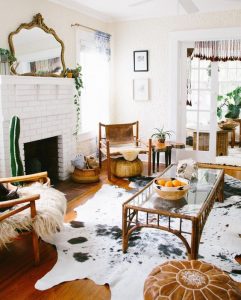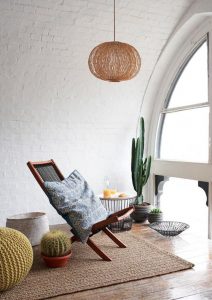 OPEN PLAN LIVING
Okay we have always been vocal on this one… we LOVE open plan homes. Open floor designs came into vogue during the seventies which was a massive change from the characteristic home constructed with all individual rooms coming off of one hallway!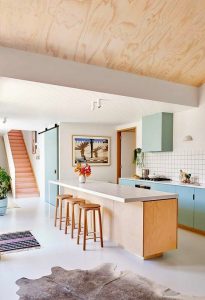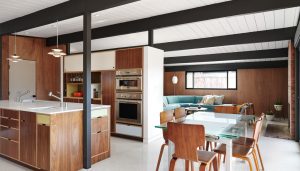 WALL TEXTILES AND ART
Intricate and exciting wall arts and hanging textiles were all the rage in the seventies. We are again seeing them experiencing immense popularity in modern interiors today!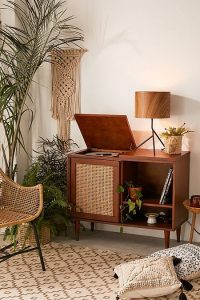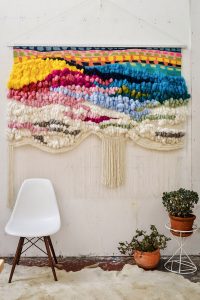 TERRAZZO
We are almost certain you have definitely seen this one popping up all over the place! Terrazzo is back and it's here to stay! Highly adaptable and versatile, it can work on anything from tiles to epic furniture to even more manageable decorations like candles or vases. Did we mention the colourways and styles are ENDLESS and we mean endless — from colourful speckles reminiscent of an ice cream parlour to sophisticated neutral blends.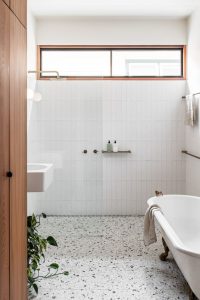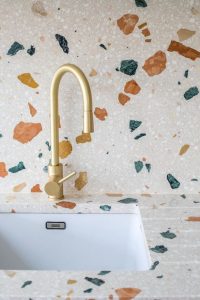 COLOURS GALORE
Think That Seventies show or the Brady Bunch bright Interiors were everywhere. There were splashes of pattern and pops of colour everywhere and all at once. It was daring, bold and slightly audacious!  We sure wouldn't mind a bright red laminate benchtop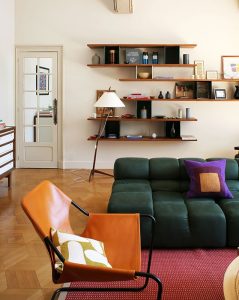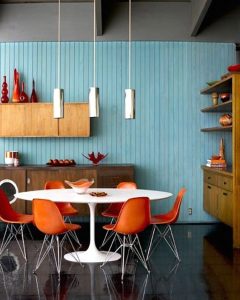 WALLPAPER
I'm sure many of you thought you'd never see the day wallpapers make a comeback! This belief is partly due to the seventies!! It was a time when wallpaper was used with excessive enthusiasm, placed anywhere and everywhere. Rooms were lined with unique patterns, colours and styles of wallpaper, often paired with contrasting furnishings and fabrics. Often horrifically. However, nowadays the perfect wallpaper can do so much to a space, especially with the abundant choices available to us now!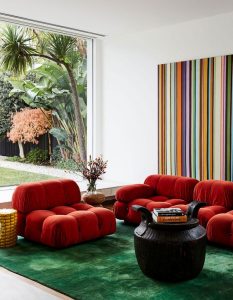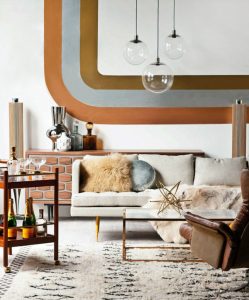 …
In this ever-changing technological world it is easy to see the appeal of this much simpler time. It is nice getting back to our natural side and finding excitement in the objects that surround us rather than from our device screens.
The seventies were all about entertaining and socialising among friends and family, and thus homes were designed in a way that enables such interaction. We are definitely fans of this revival and encouraging human connection! Let us know if you are too!